Jeep 101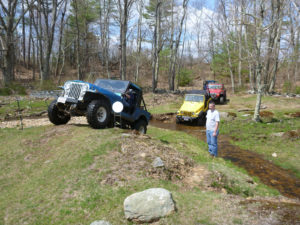 PLEASE STAY TUNED FOR INFORMATION ON THIS YEAR'S EVENT. THE INFORMATION BELOW IS FOR LAST YEAR'S. THIS YEAR'S EVENT IS SCHEDULED FOR APRIL 7, 2018. MORE TO COME!
Are you new to the sport? Did you get a new rig? Little rusty from the winter off? Practice makes perfect.
Grab your Jeep and come to Baystate Jeepers' Jeep 101! Our experienced members will teach you the basics of off roading skills, tools, and safety!
This event will be limited to 40 Jeeps, including 2 leaders and 2 gunners.
Wear weather appropriate clothing and footwear. You may want to bring sunscreen and bug spray!
The event will be held in New Braintree, MA on April 7th. Meet and check in at 9:30, class starts promptly at 10:00 a.m. (Address will be sent in Evite) Lunch is provided!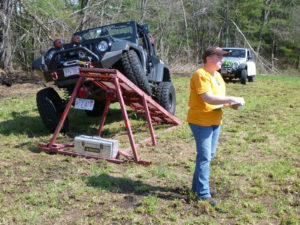 We'd love to have you come share in the fun and have a hands on day of getting to know your Jeep. We will be taking you "out on the trail" in your Jeeps on trail system perfect for the new Jeeper. It truly is a fun day. Come celebrate the beauty and simplicity of driving a Jeep off road!
See the Jeep 101 FAQs for some information on the event. If you have friends with a new or new to them Jeep that want to join in please direct them to this post and have them send me a private message to be added to the Evite, or email events@baystatejeepers.com.
If you want to help with discussion topics and field activities at the event please see this post. Here.